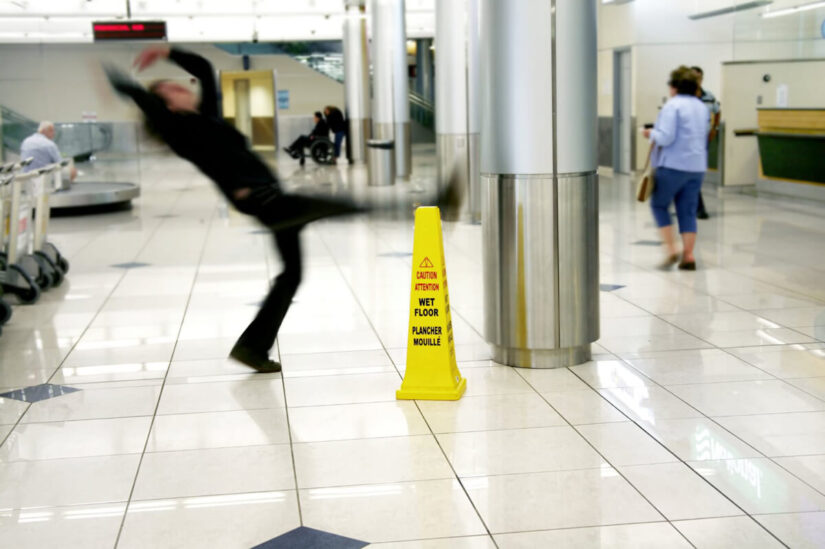 Slipping and falling on someone else's property is not something anyone wants to experience but is much more common than anyone imagines. The reason they happen so frequently is because of the presence of dangerous conditions on floors which may range from torn carpeting or uneven floors to wet and slippery floors, loose wiring, and many others. Slip and falls in outdoor areas may be due to cracked pavement, potholes, slippery floors in parking lots, or falling down a flight of stairs.
If you have slipped and fallen in a property owned or maintained by someone else, the consequences can be quite serious. You could suffer injuries such as broken bones or traumatic brain injuries — even death. Having the legal representation provided by a St Petersburg slip and fall attorney from the law firm of Lewis & Castagliola, P.A. can give you the peace of mind you need to concentrate on recovering your health while we prepare a strong case to obtain the compensation you deserve. Don't let time go by without taking action. Give us a call today.
Common Slip and Fall Injuries
When you suffer a slip and fall, you can be perfectly fine one minute, and the next, you may need to be rushed to the nearest emergency room. That is because the most common slip and fall injuries are:
Head Injuries
Hitting your head when you fall can lead to internal bleeding, swelling, or loss of consciousness. You may also suffer a concussion or traumatic brain injury. Some of these medical issues are not immediately apparent. Get yourself checked out by a medical professional as soon as possible to avoid further damage to your health.
Injuries to the Back and Spinal Cord
Experiencing a sudden jarring or twisting of your back can result in breaking a vertebra, slipping a disc, chronic back pain, and even paralysis.
Hip Fractures
Fracturing your hip is bad enough, but when you are older, it can lead to serious disability and, ultimately, death. Even in younger people, hip fractures may mean hip replacements and long recovery periods.
Determining Liability and Getting Compensation
If you slipped and fell and were injured, you must prove that liability lies with the property owner or manager. You must also prove that they were aware (or should have been aware) that a dangerous condition was present and did not take the necessary actions to correct it or warn you about it. This means that they did not act in a way that any reasonable person would have under similar circumstances.
You must also prove that you are not responsible for your own injuries. That is why it is crucial for you to hire legal representation to build a strong case and fight for your rights. Reach out to a St Petersburg slip and fall attorney from Lewis & Castagliola, P.A., they will work to get you the compensation you deserve.
At Lewis & Castagliola, P.A., personal injury lawyers work on slip and fall accidents on a contingency basis and there are no out-of-pocket costs to you. Give us a call today and let us evaluate your case.